Delivering
Smiles
Islandwide
Same day delivery on orders placed before 1pm
We deliver Islandwide, six days per week
A choice of gifts from our Trinity farm shop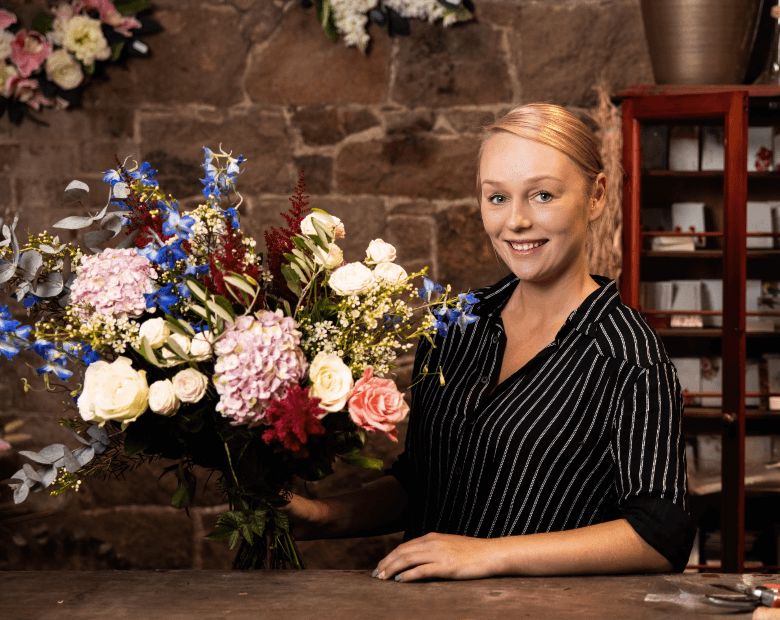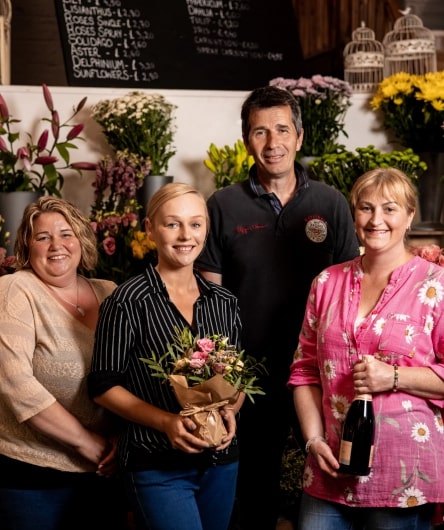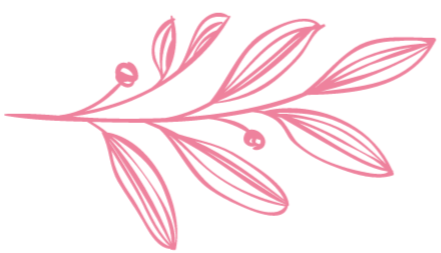 WOODSIDE FLOWERS & FARM SHOP
Woodside Farm Shop is a long established, family run business that is very much part of the local community.
It is run by us, husband and wife, Mike and Sarah, and supported by a fantastic and professional team in the shop and floristry. We work closely to ensure that every order, large or small, is put together with care and attention. We pride ourselves on our product quality and customer service.
We care passionately about our community and source and stock local produce where possible, supporting other local businesses and ensuring optimum freshness and quality for our customers. We also produce and sell our own grown seasonal vegetables through both conventional and some purely organic farming methods.
We take great pleasure in meeting and talking to our customers, in the shop for a chat, taking your orders on the phone or meeting your needs through our website.
We look forward to seeing you soon.
WOODSIDE FLOWERS AND FARM SHOP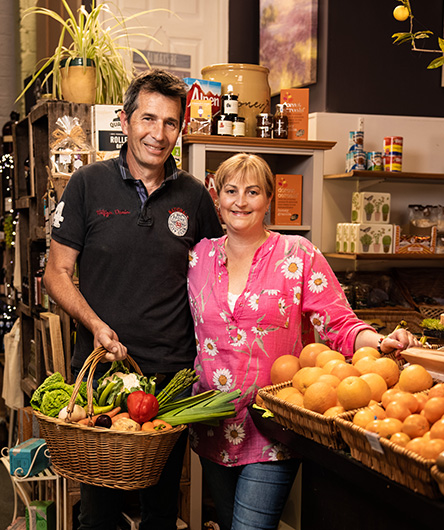 Sarah and Mike Greenwood, Owners